そうきょうは、

そうきょうは良い時 です。
You would click music sheet, music start.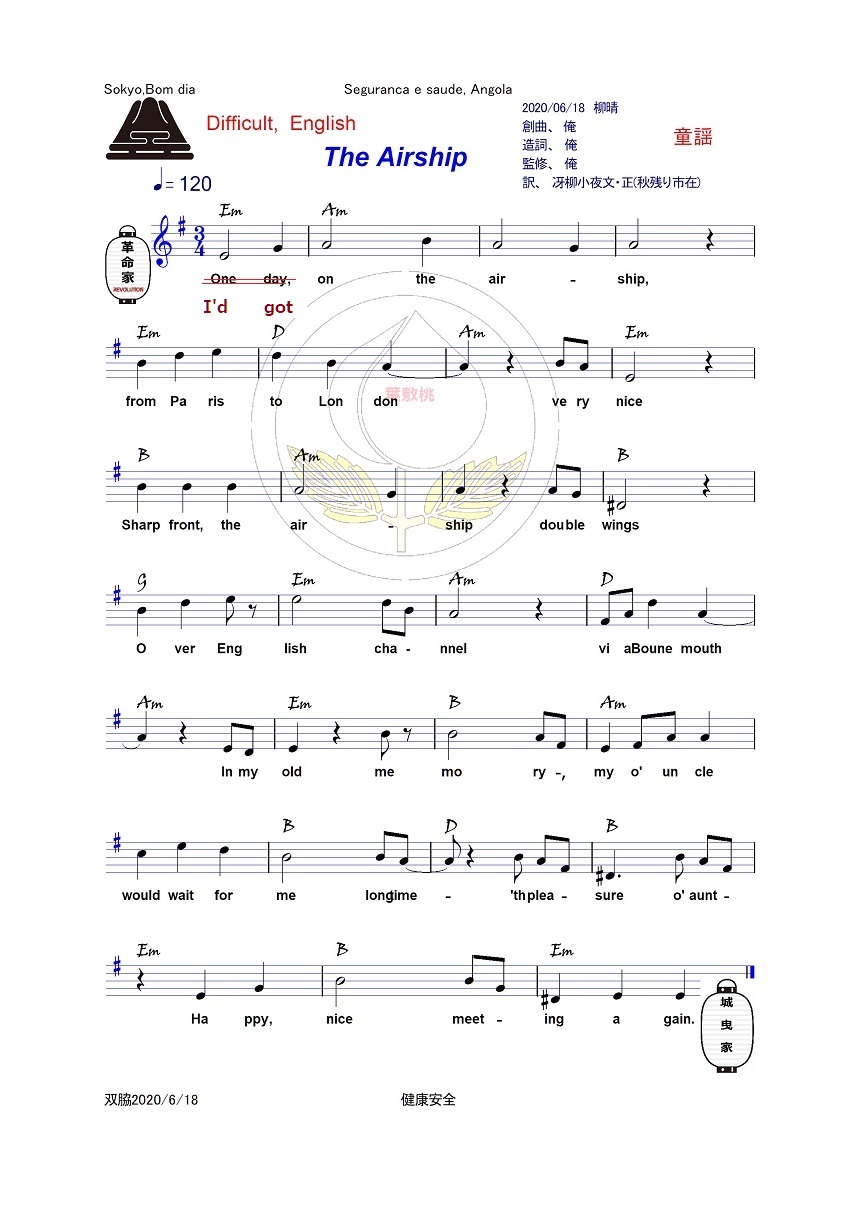 THE AIRSHIP

One day, on the airship, from Paris to London,
very nice . Sharp front airship, double wings
Over English channel via Boonemouth
In my old memory, my o'uncle would wait for
me longtime 'Th pleasure, o'aunt Happy,
nice meeting again.